February 29, 2020 
Bintan, Kepri – Indonesia.
Trainer: Laurel Parnell
Dr Laurel Parnell has revolutionised trauma work for those who attended the EMDR Basic training the last 3 years in Malaysia. We are now offering her greatly popular Attachment Focused EMDR Training, integrating the latest in attachment theory and research into the use of EMDR, to Singapore in 2020.
Trauma and neglect damage the developing brain. Let Dr Parnell bring light into the potential of healing these attachment wounds and address the damage sustained from neglect or poor parenting in early childhood.
At the end of the training, participants will be able:
to use the five basic principles of attachment-focused EMDR as attachment repair to help bring healing to developmental deficits and adults abused as children, death and early loss, birth trauma, medical trauma, caregiver disconnection and vicarious trauma.
to use the technique of Resource Tapping to build safety in preparing clients for trauma processing work & repair developmental deficit.
to use modified EMDR protocols to work with this challenging population where victims of early abuse may easily become distressed, dissociated, or avoidant.
to develop appropriate targets to help clients overcome current symptoms.
recognize and deal with blocked processings; using creative interweaves as strategies to better handle dissociation, phobias, grief, loss and addictions.
REGISTRATION FEES:
Including lunch & morning tea break:
Register between November 1st – December 31st 2019: USD 320
Register between January 1st – February 29th 2020: USD 370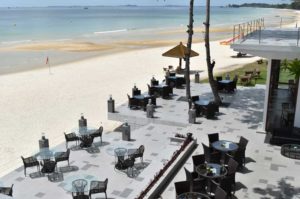 RESORT DETAILS:
Bintan Lagoon Resort, Indonesia
As part of the EMDR training, you will be staying in one of BLR's deluxe hotel rooms. Getting to Bintan Lagoon Resort: Their direct ferry from Singapore brings you directly to the resort. It will take you 75 minutes to get to our shores from Tanah Merah Ferry Terminal. You can learn more about the resort here.
REGISTER